Read About Live Wedding Music Bands and More!
At Florida Music Group, we believe that live party and wedding music bands create more energy and unforgettable memories than a simple DJ. Read about the benefits of live bands, which bands you should consider for certain events, and more on our blog!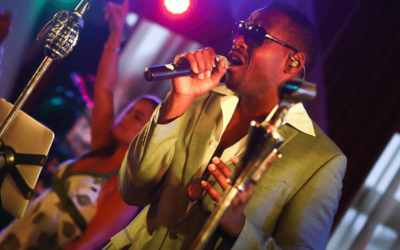 Music touches people in different ways. Some people feel instantly happy and ready to dance, while others take comfort and heal from the deep meanings of specific notes and lyrics. However you appreciate music, one thing that most anyone will agree with is that live...
read more
Let's Make Your Event Amazing!
Are you looking for a great live band that will keep your guests entertained and on the dance floor? No matter if it's a gala, a fundraiser, a wedding, or a corporate event, Florida Music Group will have the perfect band to fit all of your needs! Featuring four top Florida wedding and event bands, we promise total professionalism. We know that running an event or wedding is extremely stressful, so when you book Florida Music Group we'll have your entertainment covered and you won't have to worry about a thing! Florida Music Group covers a wide variety of fun music from many different decades, and our bands are always on top of the latest hits. All of our bands perform in a fun, energetic, and entertaining style that is sure to be a hit at weddings and other events. We can handle all of the emcee duties along with the flow of events and perform in Tampa, Orlando, Palm Beach, Miami, Naples, Jacksonville, and all across Florida. Call Florida Music Group today for your Florida wedding music bands!